Complete Recovery
Addiction Treatment for Men

You're a fighter. You've made the choice to seek treatment for your addiction, and you're not going to let it defeat you. But you can't face this opponent alone — you need the right teammates to support you, and the right skills to get ahead.
Let Tree House Recovery PDX be your training ground. Our community welcomes men just like you: men who are ready to turn their lives around and find a way to overcome alcoholism or drug addiction, today and every day. Our treatment, provided by a top-quality staff of medical and addiction recovery professionals, strengthens your mind, body and spirit. No matter where you are in your fight against substance abuse, we are ready to meet you there and help you get back on a path toward sustainable recovery.
Our Approach
Tree House Recovery is committed to rebuilding the minds and bodies of men affected by addiction. Our program is based on an eight-part core curriculum of evidence-based treatments, designed for men who are ready to develop the mental and physical fortitude they need to overcome substance abuse. Our therapies bring a variety of treatment approaches to the table. We know that every person admitted to our program has different strengths; therefore, different therapies will speak to them more than others. Whether you find yourself drawn to meditation, writing, or physical activity, our treatment encourages you to connect with yourself and your recovery.
Our Team
Our team of substance abuse professionals includes talented, experienced and qualified individuals — and, above all, they are your teammates. We don't subscribe to formal provider-patient relationships; we get to know you, we act collaboratively and we work with you at your level and your pace. Our founder,
Justin McMillen
, has been through his own battle with substance abuse and created Tree House Recovery with men like you in mind. Our clinical and physical staff members wholeheartedly believe in our mission of individualized treatment, and are dedicated to creating a supportive and encouraging recovery community.
"I can honestly say that these past 16 months of my life have been my best and my journey is only beginning. I have been to many other treatment centers and nothing will ever compare to Tree House I owe them my life…"
Our Gallery
The Tree House PDX facilities consist of living spaces, treatment facilities and therapy centers in the city of Portland, Oregon. All of our locations are comfortable, modern and updated, with all the amenities of home and access to top-quality staff and services.
Decades of addiction recovery research shows that intensive programs like ours offer the best results; Tree House provides a safe and supportive space to clear your body of chemicals, reset your mental state and start fresh with strength and clarity. The structure of full-time therapy additionally allows you to fill your time with healthy activities and discover new hobbies and coping mechanisms to stay sober in independent life. We provide all of this while always keeping your comfort in mind; we believe that a relaxing environment will help you focus on yourself instead of worrying about other stressors.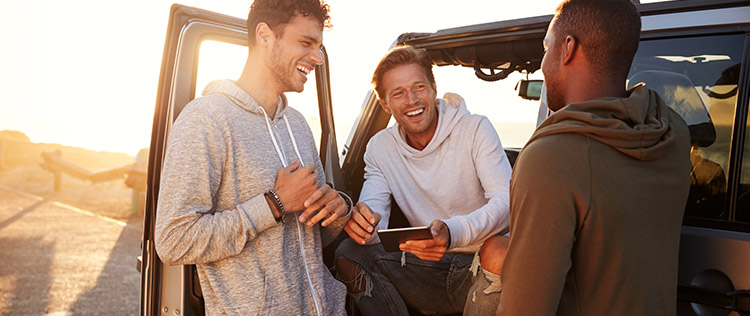 What we Treat
Tree House Recovery PDX focuses on treatment for men who are addicted to, dependent on or abusing drugs or alcohol. We treat those who have been struggling with addiction for many years, those whose addiction or dependence are in early stages and those who have been treated for addiction before but have relapsed. If you are using a substance like drugs or alcohol and it is affecting your life, we can help. We treat:


This is not a comprehensive list. If you are struggling with any addiction, it's likely we can help. Call us today to learn more about the different addictions we treat.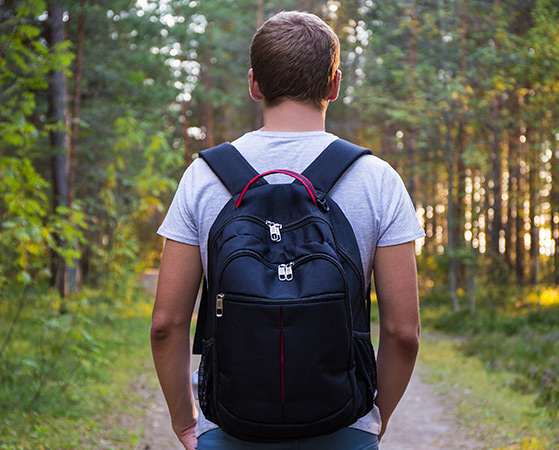 GETTING HELP IN PORTLAND
Tree House Recovery PDX welcomes men who are struggling with substance addiction from the Portland area, the Pacific Northwest and beyond. No matter who or where you are, if you want to get help with substance abuse, we want to hear from you.
Helping a loved one
If you or your loved one has acknowledged that it's time to seek help for an addiction, you should not wait any longer to begin the recovery process. The pull of addiction is strong, and it's essential to get the care you need as soon as you are ready. If you are interested in our programs but you aren't sure where to begin, please call us right away — our staff is here to answer your questions and connect you with the right resources to get you or your loved one into treatment as soon as possible. We can help you determine if Tree House Recovery is the right fit for you, and get the admissions process started after your very first call.